- Who we are -
Innovative - Efficient - German
Taylored Cooperation Management is an owner-managed consulting firm headquartered in Tallinn.
With a particular focus on business contacts, Relationship brokerage, new markets and transnational project management, we work with selected German and international companies, investors, start-ups and institutions.
Our particular expertise lies in the cooperation in Germany, the three Baltic States Estonia, Latvia, Lithuania and Poland.
Who wants to invest needs not only fiscal resources, but expertise and contacts.
We are dedicated to high personal commitment and are close companions of our customers. We relieve them and find for our customers the right partners, perform complex decision-making and ensure sustainable relationships.
We know politics, business and the media and are translators between these systems.
We know about the impact of the better contact.
Our strategic advice based on years of experience, expertise and the trust that we have built in a unique network of trusted and reliable partners.
- Focused Expertise -
Finding a German partner
Eastern European IT developers, manufacturers and service providers often seek for a reliable partner in Germany that can take over distribution of their products. They might also be able to offer the reverse in their home markets. Confidence in one's partner is essential and this we ensure with our contacts.
Especially at the beginning of a partnership with Germans, there is a need for some "cultural translation"; here we are glad to support you. On the other hand we can help open up the German market by building up a good reputation, sharing personal contacts, breaking down prejudice, and ensuring the potential of success in Germany.
Buy your German Entity
Companies from Eastern Europe can significantly facilitate their market entry into German-speaking countries by acquiring an established company in Germany. We use our network based on trust and reliability to identify good opportunities.
We have experience with prospective buyers and are familiar with special circumstances that often do not fit into the German business culture initially.
Most companies or areas of business available for sale are usually not openly offered on the market, but can be found through specific searches and approached individually, something which is much easier for a specialised team to achieve.
Recruiting and Location
Being successful in foreign markets requires certain human resources.
You are looking for a local specialist for your foreign subsidiary in Germany, Estonia, Lithuania, Latvia or Poland?
We will find it in our trusted network of competent experts - whether you look for a temporary or permanent engagement.
Also we will find the right location for your activities abroad - with an excellent geographic location and integrated into an enterprise-friendly environment.
Political and Media Perception Studies
We test political messages and arguments in the political arena and the media prior to campaigns and entrepreneurial decisions.
Through preliminary discussions, analyses, and subsequent adjustment of the political strategy, we ensure that the message of our clients is appropriate for the target group.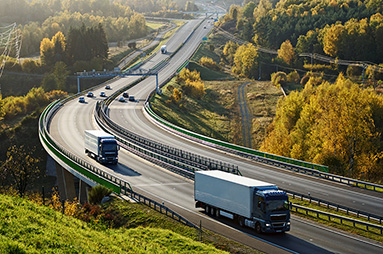 Political Due Diligence
Political developments determine the market environment of a company. Whether a company is planning an investment, a market entry, or intends to prepare early for a change in positioning:
We analyse the regulatory environment and provide assessments of long-term political developments and the relevant players in order to give our clients maximum planning security.
- How we do -
Organizations do not walk together, but people do.
We advise our clients on even the most specific issues in the fields of public policy and communications. We do not sell packaged solutions but tailor our measures to our clients' objectives. To achieve a successful collaboration we come up with a 4-step approach:
Step 1:
Free, non-binding discussion in Tallinn or in Berlin with objective setting
Step 2:
Examination of the company's most important indicators by a legal consultant
Step 3:
Telephone conference, visit to the German or international partner companies and preparation of an offer
Step 4:
Concept development and implementation
- Founder -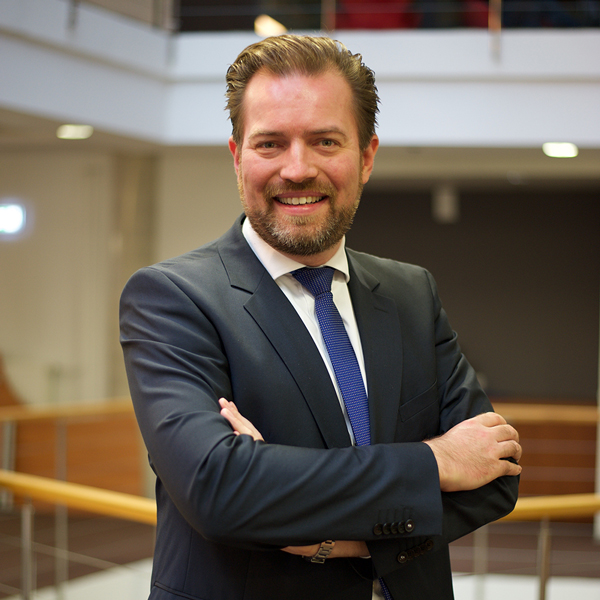 Thomas Schneider
Founder and Managing Director
thomas.schneider@taylored.de
Thomas Schneider, born 1976 in Mittweida, studied business administration at the Technical University of Chemnitz and the Business School Southampton Institute and finished with his Diploma-thesis in cooperation with the Mercedes-Benz Technology Center (MTC).
In 2002 he was hired as head of office in the German Bundestag. Later in 2010 he joined Konrad-Adenauer-Stiftung e.V. (KAS) as head of the KAS "EU-Russia dialogue" and representative to Estonia with offices in St. Petersburg and Tallinn. In 2015 he founded Tayored CM continuing building bridges towards Germany and giving support out of a wide network of trusted fellows.
Despite temporary academic activities in lecturing on international political systems he is looking back to a long time commitment to political involvement in German, European and international politics. Today he acts voluntarily as European Policy Advisor for the World Security Network Foundation (WSN).
Contact Us
Contact us for more information and how we could help you now and in the future.
Founder and Managing director: Thomas Schneider

https://ee.linkedin.com/in/thomas-schneider-1614a04
Supluse puiestee 1 D400 | EST 11911 Tallinn | Estonia
+372 518 7642 | +372 332 0964
taylored-cooperation-management